Too often in technology, we tend to focus on the grandiose: breakthrough hardware, hot new apps, ambitious new services.
But in day-to-day use, even the little things can have a big impact on the way we work. That's especially true now, as the coronavirus pandemic has prompted a work-from-home revolution and made us rethink the tools we use.
Below are some of the small but thoughtful innovations we've come to appreciate most in 2020, from smart scheduling tricks to new ways of using your webcam. As pandemic life pushes on into 2021, these are the ideas and product features that can help make remote work a little more tolerable.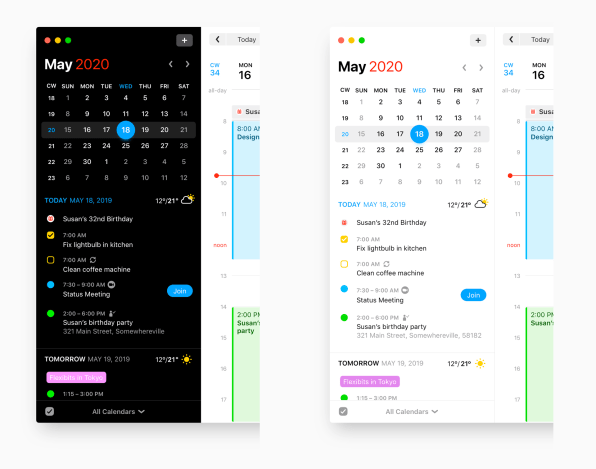 The agnostic meeting button
It's a small thing, but at a time when tech giants are all pushing their own videoconferencing solutions with heavy-handed tactics (such as the giant "Add Google Meet" button in Google Calendar), Fantastical's all-purpose meeting button is a breath of fresh air. The calendar app for Mac and iOS now…
Read More…

Source : fastcompany.com

Source link