Love it or hate it, at 37 years and counting, Microsoft Word is old enough to run for president or have gotten divorced (maybe a couple times). It might even experience unexplainable back pain in the morning.
Word not going anywhere—at least not for a while. And even if you use it every day, there are still probably plenty of super-helpful tips, tricks, and shortcuts you haven't discovered. Here's a quick list of some of the more useful ones.
Note: I'm using Microsoft Word for Office 365 on a Windows 10 PC but I'll list Mac equivalents where available.
Auto-generate some gibberish
If you're the type of person who likes to get something—anything—on the page just so you don't have to stare unblinkingly into all that white space, you may be happy to know that Word puts a couple forms of dummy text close at hand.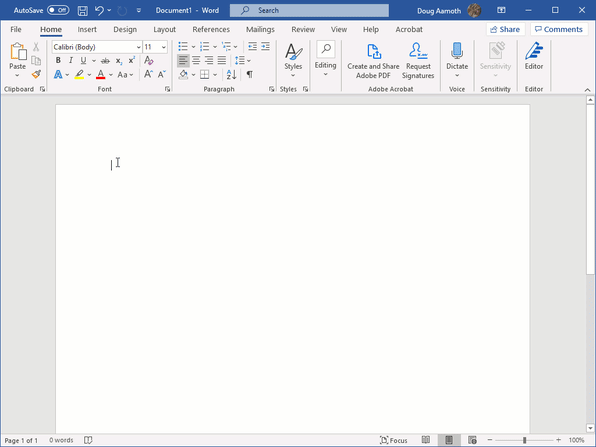 Should you be a fan of the classic Lorem ipsum prose, simply type =lorem(4,3) and hit Enter to get four paragraphs of Lorem ipsum at a length of three sentences…
Read More…

Source : fastcompany.com

Source link