With the recent release of iOS 14, Apple enabled a new feature called "App Privacy" (or what they call Privacy Nutrition Labels) in the App Store, which supposedly shows users what information apps collect, and how it's used. For example, the Facebook app's extremely long App Privacy section, which details all the information they collect, is already the subject of viral tweets such as this one: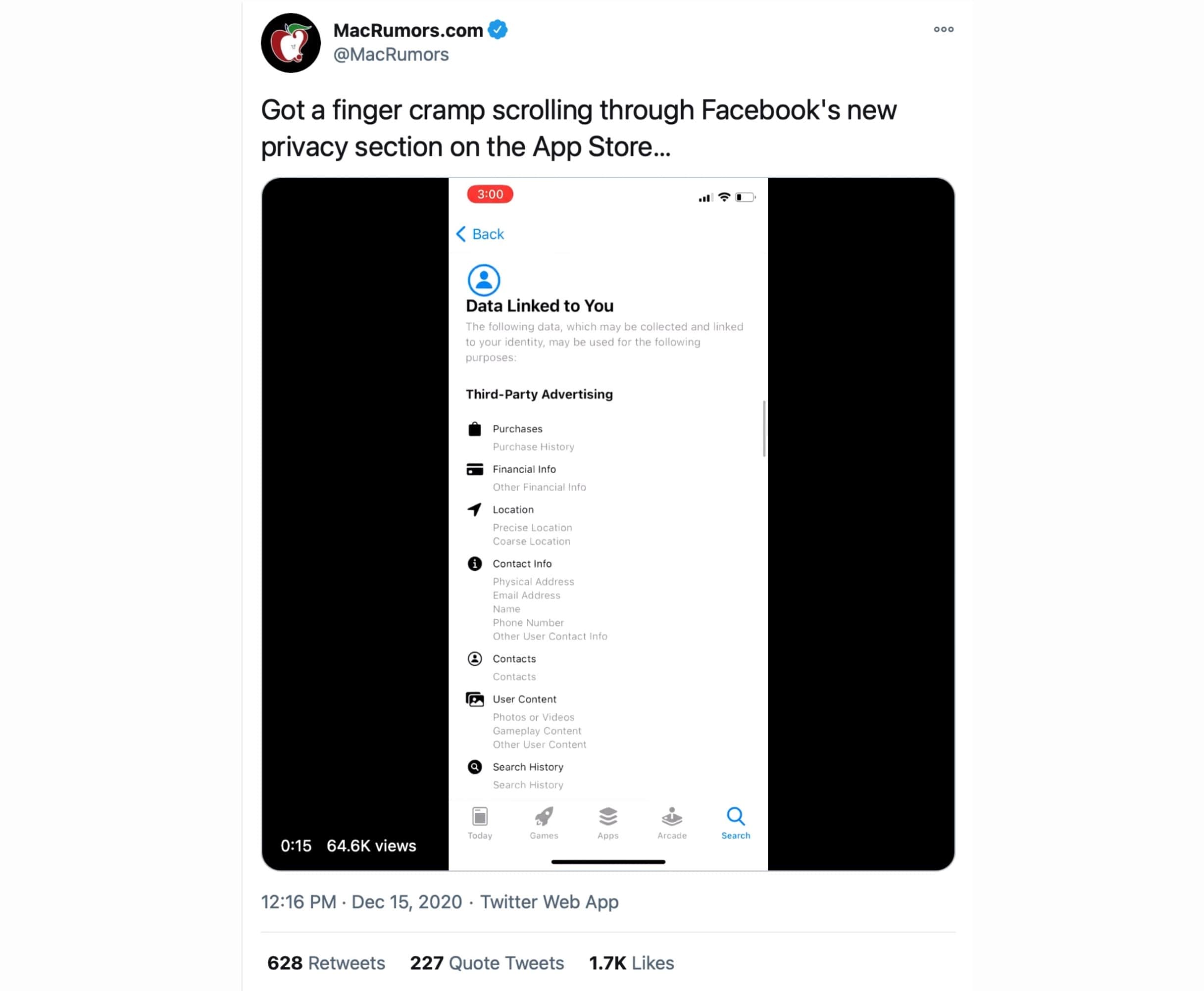 Most people are already aware that Facebook has terrible privacy practices, but Apple still deserves a lot of credit for exposing Facebook so publicly on their official platform. Raising awareness about privacy is terrific, and this is definitely the right direction. So what's the catch?
The problem with Apple's App Privacy is that it's entirely self-reported. The app developer gets to make whatever privacy claims they want, and none of that information is vetted. There's no verification by Apple or by any other source.
App Privacy is not new. It's rebranding and…
Read More…

Source : fastcompany.com

Source link