Gmail has been part of our lives for what seems like forever, and while it works well enough on its own, there are plenty of ways to make it more useful. These five extensions require very little setup or tweaking, most are free, and all of them do a great job of helping you wring every little bit of utility out of your email sessions.
Add notes to messages and threads
For those times you need a little more context than a giant email thread can give you, there's the free Simple Gmail Notes extension.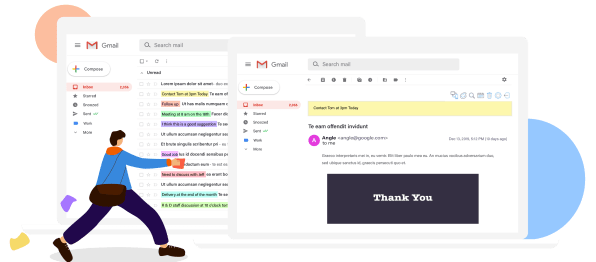 Available for Chrome, Firefox, Edge, and Safari, this handy little tool lets you leave yourself little sticky notes inside individual messages and threads.
Notes are stored in your Google Drive, can be color-coded, and will show up next to their respective subject lines in your inbox as well.
Declutter and beautify
If Gmail feels a bit busy to you, do yourself a favor and check out Simplify Gmail.
Built to make Gmail more visually appealing, easier to use, and less distracting, this…
Read More…

Source : fastcompany.com

Source link