The search giant has plenty of company in asking you to partake in AR. Apple is making the same request on behalf of iPhone and iPad developers, and Verizon just put in its own bid with a set of AR museum exhibits you can virtually position in your own house.
As seen on the screen of a phone or tablet showing, for example, an animation of a carbon atom's electrons, neutrons and protons floating above your cat, AR can look legitimately neat.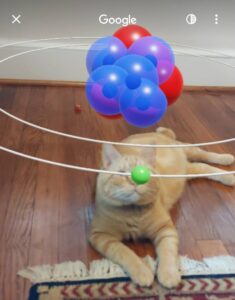 But augmented reality can look like yet another oversold tech promise when you remember that industry visionaries have spent much of the last decade promising life-changing wearable augmented-reality glasses that would let you bring up AR overlays at any time.
"This reflects a global challenge that all emerging technologies face," said Amy Webb, director of the Future Today Institute, a New York-based consultancy. "If the technology is exciting, then what follows is wild speculation about fast market growth, fast…
Read More…

Source : fastcompany.com

Source link