The dreaded iPhone "Storage Almost Full" pop-up: We've all been there, right?
If you find yourself constantly treading water in the storage pool of life, there are many, many steps you can take and things you can check to squeeze more space out of your iPhone.
However, there are probably only a couple of real problem areas you need to address, and the good news is that it won't take that long to clear out the clutter and get on your way.
What's taking up so much space in the first place?
To get a general lay of the land, head into Settings, then tap General, then Storage.
From here, you may be able to spot a specific culprit that's hogging a lopsided amount of storage. Spoiler: It's your photos and videos. But assuming you don't want to spend all day hunting for photos and videos to delete, move right along to the next section.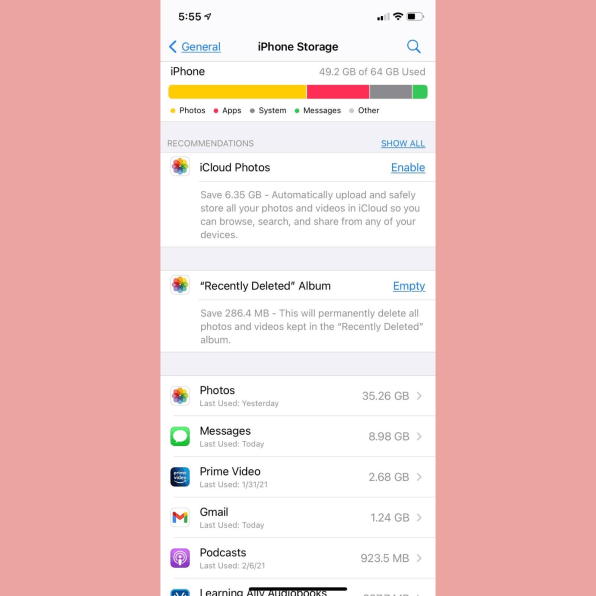 If, however, there's some giant app you never use, you'll see it in the list of apps here, at which point you can delete it or offload it…
Read More…

Source : fastcompany.com

Source link