Whether you're using one of the Kindle apps or a dedicated Kindle reader to enjoy your e-books, you'd be forgiven for not looking too closely at many of the platform's available features beyond flipping pages backward and forward.
But there are a handful of cool, useful, but otherwise under-promoted little tricks you might find handy. Let's take a look.
Lend to a friend
Many of the Kindle books you own can be digitally lent out to someone else for 14 days, which is a really fun way to share a good read with a friend.
The process feels a little clunky the first time through but once you get the hang of it, you'll be flinging books to your friends and family without worrying about dog-eared pages or battered bindings.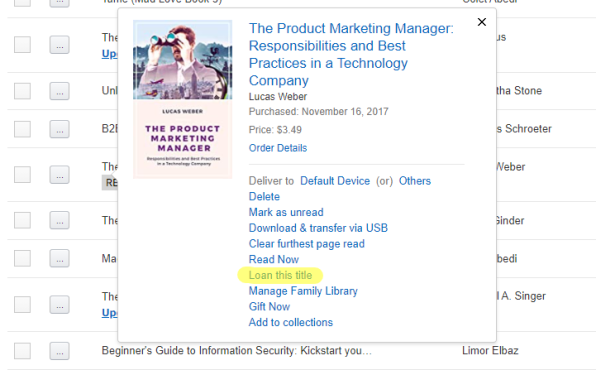 Use this link to see all the Kindle books you currently own and click the three-dot button in the Actions column next to a book you want to lend out.
If the book is available to lend, you'll see a "Loan this title" link that, when clicked, will let you send…
Read More…

Source : fastcompany.com

Source link