A new hardware startup is trying to make a name for itself by selling you fewer new devices.
It's called Framework, and its first product is a laptop that will let users replace or upgrade every component on their own, from the screen to the keyboard to the mainboard inside. That means customers won't have to pay a premium for repairs when a part breaks, and won't have to buy an entirely new laptop just to improve one particular component.
Nirav Patel, Framework's founder, says that the startup's ultimate goal is to build an ecosystem of repairs and upgrades around its products so that users can easily breathe new life into their gadgets. In doing so, he hopes to fix what he sees as a broken model for consumer electronics, in which replacing older products often makes more sense than fixing or upgrading them.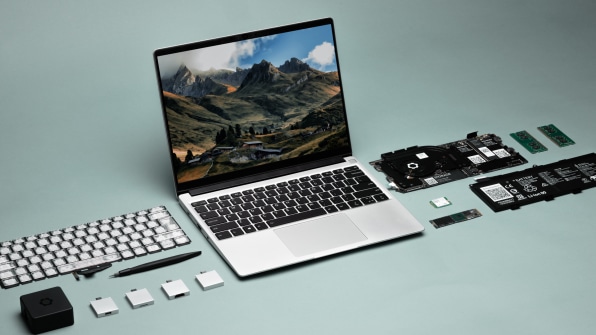 "It doesn't have to be that way, and it shouldn't be that way," he says. "But the industry isn't going to fix…
Read More…

Source : fastcompany.com

Source link