Microsoft's Edge web browser is great. There, I said it. It's my default browser now.
It's fast. All my Chrome extensions work. Those were really my two requirements, but those two things alone weren't enough to switch.
No, it was the following great features that really pushed me over the . . . ooh, I feel a pun coming on.
Cash in with the built-in coupon finder
Looking for deals online is a whole lot easier thanks to Edge's built-in coupon finder.
If you're on an e-commerce site that offers virtually clippable coupons, you'll notice a blue price-tag icon show up in the address bar with a "This site has coupons!" message.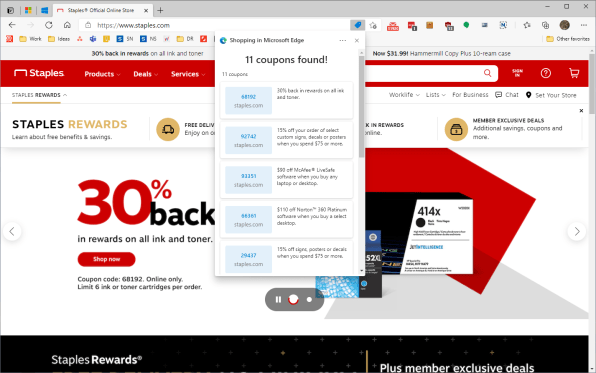 Browse the available coupon codes, find one you'd like to use, then hover over it to copy it. Come checkout time, simply paste it in the store's coupon-code box and you're good to go. Slick.
Experience the thrill of vertical tabs
My colleague and friend Jared Newman is a fan of Edge's vertical tabs feature. He's right that it takes a bit to…
Read More…

Source : fastcompany.com

Source link