MSI—the computer manufacturer best known for its high-performance gaming PCs—recently unveiled three lines of similarly powerful laptops designed for students and "business elites." Each features all-metal construction, an array of the very latest feature and capabilities (from solid-state drives to Wi-Fi 6 and Thunderbolt 4 connectivity), all built to MSI's exacting standards. With the holiday season fast approaching—and our WFH lifestyle showing few signs of abating—a new laptop might be at the top of everyone's wish list. Here are three upgrades that the following users will be happy to unwrap:
FOR THE OFFICE WARRIOR
The C-suite-bound exec who requires a computer that won't be slowed down by those unforeseen situations that arise from working remotely while offering top-tier security and simplified IT management.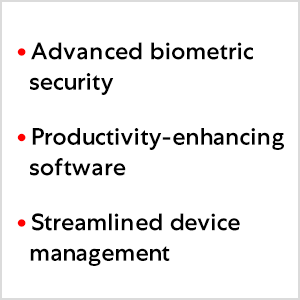 MSI Summit
Laptops used by business-elite users are likely to hold all kinds of sensitive information. The Summit's…
Read More…

Source : fastcompany.com

Source link