If you're like most of us, you probably spend an inordinate amount of time dealing with email.
And if your company uses Outlook, there are a bajillion settings to tweak, including a handful of not-so-obvious time-savers you can leverage to make sending messages more seamless and keep your inbox tidy. Let's take a look.
Some quick housekeeping: I'm accessing these settings from the web version of the Office 365 version of Outlook. For my organization, that's located at outlook.office.com—yours may differ. Microsoft has continued to put more and more effort into the web offering to the point that it's now pretty much as good as (and in some cases better than) the desktop version. Give it a try if you haven't—you might be pleasantly surprised.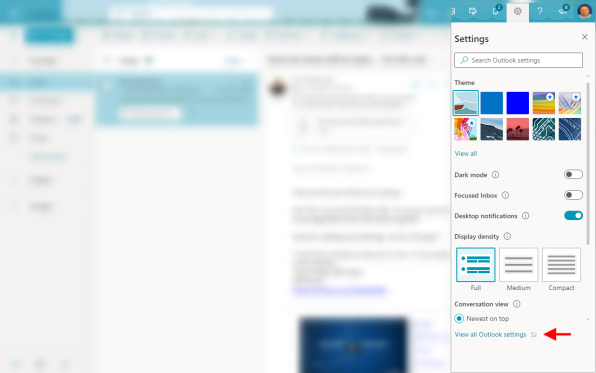 To access Outlook's settings, click the little gear icon in the upper-right corner, which will pop out a Settings sidebar. At the very bottom of that sidebar, there's a "View all Outlook settings" link. We'll be working in…
Read More…

Source : fastcompany.com

Source link